Fanapi Foundation is led by an all-volunteer Advisory Board comprising of leaders who understand the needs and realities in Micronesia in the areas of education, health, poverty elimination, and community development.

Floren Akkin
Local Coordinator, Cuthbert Project
Onoun Island, Chuuk, FSM
Father Floren Akkin is the local coordinator of the Cuthbert Project at Northwest High School (formerly Weipat Junior High School), the only high school serving all three fanapi regions of Pattiw, Pafeng, and Namonweito. He graduated from University of Guam and the Pacific Regional Seminary in Suva, Fiji. Since his ordination, Fr. Floren has been active in youth formation and educational reform efforts for the outer islands of Northwest. Originally from the Northwest and a graduate of Weipat Junior High School, he returned to those same region to serve as the resident pastor and as a counselor at Weipat. He was promoted to the principal position two years ago and is leading the school through the difficult transition.


Margarita Cholymay, Ph.D.
University of Hawaii at Manoa
Honolulu, HI
Dr. Cholymay is a veteran educator in Chuuk State, FSM. She has held numerous positions in public schools in Chuuk, the Department of Education, and College of Micronesia, and the local community. She completed her doctorate at University of Hawaii at Manoa in education. Her dissertation entitled, "Way finding: Envisioning a Culturally Responsive Educational System for Chuuk State, FSM – Drawing Upon the Knowledge and Wisdom of Chuukese Indigenous People" will fit perfectly into the goals and aspirations of the Northwest Unified Schools to develop an educational system befitting their traditional cultures. She will focus her workshop on helping the educators and community leaders in formulating culturally responsive approaches to school improvement.


Barbara Colyar
Director, Alumni Office (International Programs)
Santa Clara University
Barbara has been a mentor for Vid Raatior and countless others in the field of international education. Mrs. Colyar received her Bachelor's and Masters degrees from Santa Clara University. She is a recognized national leader in international education and a strong advocate for global understanding and women's rights. Her experience includes serving as Director of International Student Services and Director of Study Abroad, thus spanning both dimensions of global education. At Santa Clara Barbara has been instrumental in expanding pre-departure and re-entry classes along with a dynamic peer education programs for study abroad students. Her work has been supported by grants from the James Irvine foundation. Barbara has served on the national boards of several international educational programs and in 2003 was honored with the Service in International Education Award from the Western Region of NAFSA. She joined the Alumni Office as Director of Alumni Relations focusing on study abroad and international alumni engagement.


Chad Ellis, DDS
Dentist, Hammond & Ellis
Provo, Utah
Dr. Chad Ellis practices dentistry in Utah where he is recognized for his talents in all aspects of general and cosmetic dentistry. Prior to his successful career in dentistry, the young Chad served an LDS mission in Chuuk, Micronesia. He has participated in humanitarian dental projects in Peru, Mexico, and the Dominican Republic. He is also an annual volunteer of the Smiles for Life Foundation, the children's charity organization of the Crown Council. Dr Ellis is a member of the American Academy of Cosmetic Dentistry, Crown Council, American Dental Association, Academy of General Dentists, Utah Dental Association, Idaho State Dental Association, Chicago Dental Society, and the Academy of LDS Dentists. He served five years as an officer in the U.S. Air Force as a civil environmental engineer in California and Texas. He graduated from Utah State University where he received Bachelor and Master of Science Degrees and his Doctor of Dental Surgery (DDS) from the University of Texas Health Science Center at San Antonio. While at UT, Dr. Ellis was a recipient of the General Dentistry Certificate of Honor and was selected as a delegate for the Japanese dental exchange program at Meikai University.


Larry R. Gabriel
Northwest Community Leader
Corsicana, Texas
Larry is the community leader of the Fanapi islanders living in the State of Texas particularly in the Dallas and Corsicana areas. He is a strong advocate for education in the Northwest and has led fundraising efforts to build the Tamatam Learning Center for students from the Northwest island of Tamatam to have a library and computer lab on Weno. A product of public education in Chuuk State, Larry attended Weipat Junior High School and Chuuk High School before completing a Bachelors Degree in sociology from University of Iowa, and a master degree in sociology from University of Illinois – Chicago Circle. Previously, Larry worked as a case worker for senior citizens, taught in the GED and ESL programs, and coordinated the Distance Learning programs for Truman College at military establishments.


Len Isotoff
Director of Sales, Pacific Region, Matson
Honolulu, Hawaii
Len is the Director of Sales for the entire Pacific Region for Matson Navigation Company. He is based in Honolulu, Hawaii. Previously, he was the General Manager of Matson for the Guam and Micronesia regions. Len first worked for Matson in 1999 as a project manager for Matson Logistics Solutions and formally joined MLA as manager, logistics, Guam, in 2000. A native of Chuuk, Len has served in a number of managerial posts in Matson's offices in Hawaii and Seattle before being promoted to the Guam GM post in 2008. He has been an active supporter of social good in Micronesia through his leadership role in the Matson Foundation.


Scott Kelley, Ph.D.
Vice President for Vincentian Scholarship, Office of Mission & Values
DePaul University
Dr. Scott Kelley is Assistant Vice-President for Vincentian Scholarship in the Office of Mission and Values at DePaul University. Previously, he was a Visiting Assistant Professor in the Religious Studies Department and Research Fellow at the Institute for Business and Professional Ethics. He received a Doctorate in Theological Ethics from Loyola University Chicago in 2006. Prior to graduate work, he taught Theology at Brophy College Preparatory in Phoenix, Arizona, English in Tokyo, Japan and was a volunteer in Pohnpei, Micronesia with Jesuit Volunteer International. His particular teaching and research interests include for-profit contributions to the alleviation of global poverty, Catholic social teaching, Vincentian heritage, sustainability, and moral discernment. He recently co-authored a book entitled, "Alleviate Poverty through Profitable Partnerships: Globalization, Markets, and Economic Well-being."


Pete Kuor
Oregon State Hospital, retired
Salem, Oregon

Pete is originally from the outer island of Houk in Chuuk, FSM. He graduated from PATS high school and Eastern Oregon University. He recently retired from the Oregon State Hospital where he served for 29 years. He lives in Salem where he has raised a family for all those years. He is a respected leader of the outer islander community in Salem and loves to serve his people in any capacity. His heart was deeply touched when he recently returned to the island after being away for 20 years to find the poor living conditions and the lack of good schools. He considers it a real privilege to help the outer islands as a member of the Fanapi Foundation Advisory Board.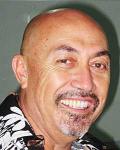 Arthur Leger, SJ, Ph.D.
Director, East Asian Pastoral Institute
Ateneo de Manila University
Fr. Arthur Leger is the Director of the East Asian Pastoral Institute at the Ateneo de Manila University in the Philippines. A citizen of Fiji, Fr. Leger joined the Jesuits in Micronesia in 1994. He has a long career as an educator, both before joining the Society and afterwards including as Director and Principal of Xavier High School in Micronesia. He has completed Master's degrees in Educational Administration, Christianity and Culture, and in Divinity. He received his Ph.D. in leadership development from Gonzaga University in Spokane, WA. Fr Leger is especially alert to educational reform issues having been the lead consultant on the review of the Chuuk Educational Reform Plan.


Dr. Barry Staley, DDS (ret)
Board Member,
Santa Cruz, CA

Barry is the founder of the Micronesia Dental Support Project. After completing studies at University of California, Santa Barbara, Northwestern University Dental School, and Boston University Graduate School of Dentistry, Dr. Staley ran a successful practice for over 20 years before retiring in the 80's. While in practice he served as President of the Monterey Bay Dental Society and the Western Society of Periodontology. After retiring from his private practice he served in various leadership roles in nonprofit organizations including; program director of the Children's School Based Dental Clinic at Dientes, Director of the Dental Program at the California Health Trust, and co-director of the Veterinary Dental Institute. He oversees all recruitment and preparation of the dental team.


Asterio Takesy
FSM Ambassador to the United States
FSM Embassy, Washington DC

Mr. Asterio Takesy is the Ambassador of the Federated States of Micronesia (FSM) to the United States. An experienced diplomat, Mr. Takesy has served his country and the Northwest region in a variety of high level posts dating back to the 70's when he served as Administrative Assistant in the Chuuk District Education Department, Chief Clerk in the Congress of Micronesian House of Representatives, assistant secretary of the Micronesia Constitutional Convention, Executive Director of the Commission on Future Political Association with the United States,  Secretary of Foreign Affairs, Secretary of Resources and Development, and Executive Director for the Joint Committee on Compact Economic Negotiations which eventually led to the current treaty between the US and the FSM called Compact of Free Association. Before his current appointment to the Ambassadorship, Asterio was the first Micronesian to serve as the Executive Director of the South Pacific Regional Environmental Program serving two terms. He graduated from University of Guam and University of New Mexico.


Vidalino Raatior
Founder & Program Director, Fanapi Foundation
Hilo, Hawaii

Vid Raatior was born and raised in the Northwest region and attended public schools all his elementary and secondary years. He graduated with a bachelor's degree in communications from University of Guam and received his masters degree in school administration at University of San Francisco. He is the director of the Pacific Islander Student Center at University of Hawaii at Hilo and a doctoral student at UH Manoa's College of Education. Previously, he served as the Assistant Director for International  Programs at Santa Clara University, Assistant Director of Xavier High School in Micronesia and served on a number of committees and task forces in Chuuk. He is a social entrepreneur with a passion for empowering people and organizations in his home country of Micronesia.